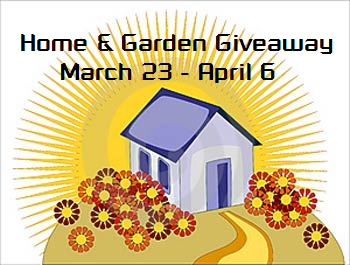 Spring is here!  It is time to spruce up our front lawns with some pretty flowers….and hope that the rain waters them well enough that we don't have to drag the hose out too often already!  Wouldn't you like to be one of two winners who is going to win $120 Gift Card to Lowes or Home Depot?  If you don't have either of those stores I am shocked…..but we will send you some money to your Paypal account instead!
Thanks to  Couponshopaholic and Debbie Does Coupons for hosting this event.  Here is also a big list of everyone else who helped make this giveaway possible.  If you have time to spread the love, take a peek at everyone's sites.
Couponshopaholic
Debbie Does Coupons
Addicted 2 Savings 4 U
Nifties 'n Thrifties
Acadiana's Thrifty Mom
Shopaholic Mommy
This mama loves her bargains
Jenny at Dapperhouse
Katie's Krazy Savings
Koupon Krazed
Di Doodlings
About A Mom
Penny Pincher Jenny
Coupon Hauls
Full Price? Never!
Dixielands Deals
Deals, Teens and MMA
Capri's Coupons
Mark Your Savings
Stacy's Savings & Other Stuff
Divine Deal Diva
BrandonTypesHere
Angie's Wraps
The Penny Hoarder
Couponing4you
Entering the contest is so easy. Just follow the instructions on the rafflecopter!