Sunflowers are fun.  They are fun to grow, fun to eat, and fun to craft with.  My daughter had so much fun with this Sunflower craft.
Sunflower Craft Supplies
Paper Plate

Yellow Construction Paper

Green Construction Paper

Sunflower seeds and/or brown paper

Paper Towel Roll

Scissors

Glue
My daughter and I made a large sunflower today using odds and ends we had around the house.  She loved this project!  We started out by tracing her hand six times to make the petals for the flower.  My little girl is 3.5 years old, but she love being independent so when she wanted to trace her hands all by herself, I let her have at it.  They may not be the perfect reflection of the exact size of her hands and fingers, but she did it all by herself and that was way more important.  🙂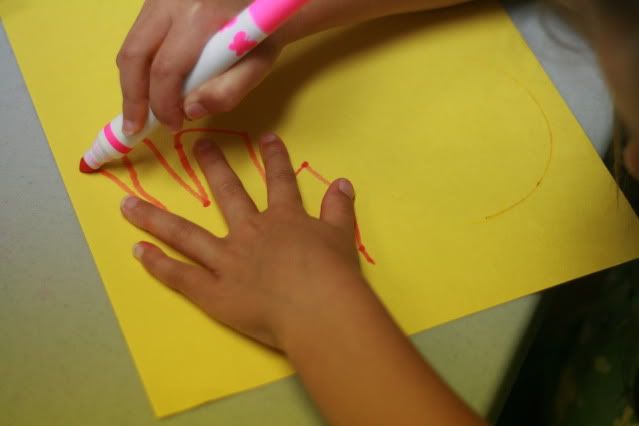 Once her hands were traced, I cut out each one of the six hands we had made on yellow construction paper while she traced a circle and cut it out.  I let her cut chunks in the circle all the way around it to give it more character.
We then took the paper plate and adhered the six hands onto the plate in a circle to form the flower.  We used a pretty large plate since it was all we had, but a smaller size one would have been a little better if you have one of those!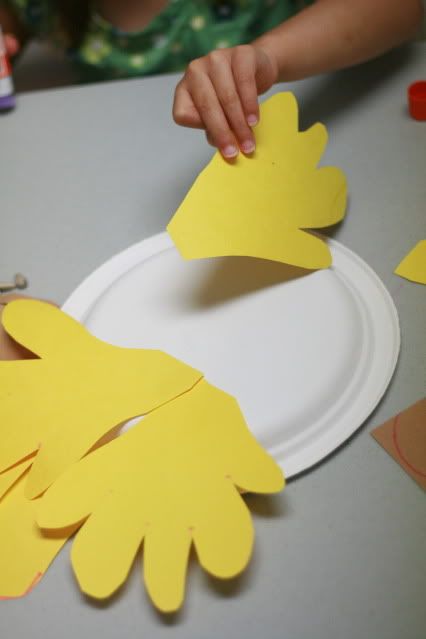 Once the hands were glued on and the brown circle was glued into the center, we could have called our flower good to go, but we chose to add more to it by gluing on sunflower seeds into the center of it covering most of the brown paper.  I am pretty sure this was my daughter's favorite part of the entire project (and her brother's too even though he didn't really do the craft.  He's only 15 months old and we typically craft while he is napping but he woke up early before we finished!)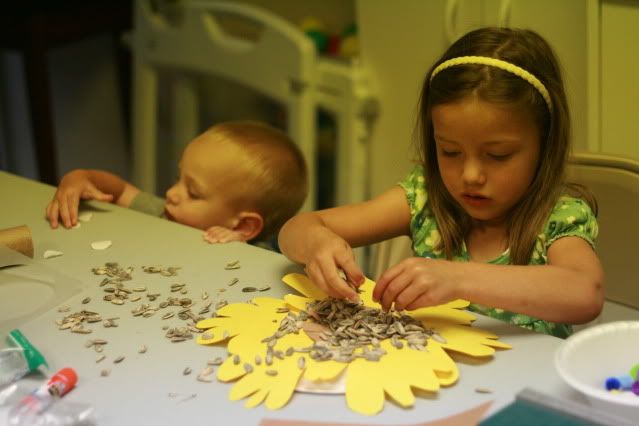 The last step to completing our sunflower was covering the paper towel roll in green construction paper.  I could have sized it to fit, but I just let my daughter cover an entire green sheet with glue and then roll it around the holder.
We attached the stem to the flower plate with two staples, and it was complete!
If you are looking for more Mother's Day crafts check out Candy Heart Bouquet Tutorial, Create a Photo Bouquet Potter, and Tulip Hand Prints for Mother's Day.
Have you made any fun crafts with your children lately?  We would love to hear about them if you have!
We love crafting!  Be sure to check out our Craft Posts for more ways to create fun, frugal crafts and projects at your house!
This post contains affiliate links. Coupons Are Great is a participant in the Amazon Services LLC Associates Program, an affiliate advertising program that allows associates to earn advertising fees by advertising and linking to their website.